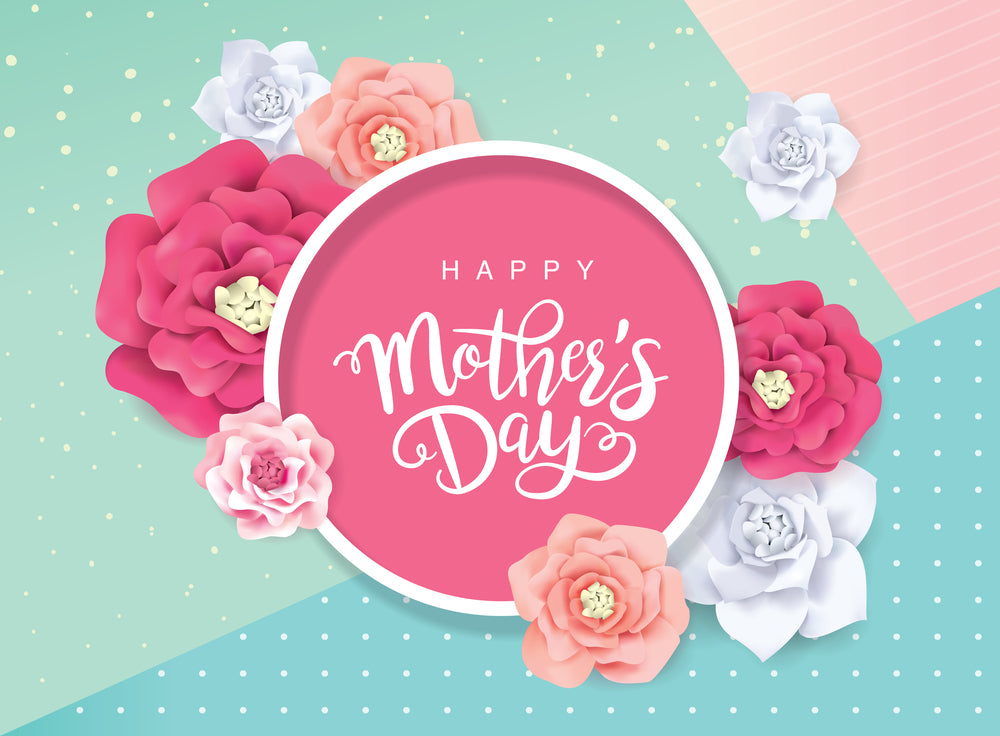 Mothers are the blessing of Allah and a loving creature that has a golden heart which every time filled with love and care.  A mother's love has no alternate and every human being needs it. Mothers' love is beneficial, nurturing, cherishing, warm and safe that soothes the place of the human heart. Mothers support their kids at the last breath of life and handle their kids in every situation.
Moms make their child strong and give you unstoppable courage and love that a person can't have from any other relation. Mothers are like a safe and indulgent harbor that sustenance their kids at every step of life. A man has so many relations that make a life soothes but the mother is the relation that has no comparison.
In the whole world just to give honor to their mom's mother day is celebrated. This day has so much pleasurable and a day of anticipation. To express your mother's love and intense care flowers are the best option to be served on this day and realize your mom that how much you love and care for her.
On the 21st of March in the United Arab Emirates, mother's day is celebrated full of excitement and enthusiasm. In Dubai and all around its area mother's day celebration is at its peak.
Mother's Day
Dubai is the beautiful land on earth which provide several luxuries and entertainment to its resident. To celebrate this encouraging day or occasion show your gratitude and adore towards your mom's mother's day plays an important role in life history. In the family life or our society mothers play the role which has no comparison, but in different countries, the dates are not permanent and it got changed with time. Sometimes when a person is in pain he realizes how soothing the mother love is, mom is just like heaven for kids.
Happy Mother's Day
Other than UAE and especially in Dubai the other countries also celebrated mother's day with full of eagerness and like to admit the sacrifices that a mother has in her life. Most Arab countries celebrate mother's day around the 21st March of every year.
Egyptian was the first people who start their campaign for mother day or observed the celebration in American countries. They want to enhance the importance of mothers although by arranging different activities and campaigns. In Dubai, on Sunday  21st March mother's day will be celebrated with full of zeal. Mother is the kindest relation in the whole universe and it needs in return only respect and appreciation.  
Mother's Day in UAE
In the United Arab Emirates year, mother's day is celebrated on 21st March but it is celebrated in many countries of the world on various dates. To honor your mother's merriment is the best way to bring a sweet smile to her face. To convey to the world what is the importance of mother and recognizing the strong mother role model in kid's life so giving gifts and treat with some superior festivity means to give special attention to her at mother day. The main purpose is not only a mother's day appreciate the mother sacrifices, effort, and love, but their sons and daughters have to make their parents happy with their every act.
Few Ways By Which You Can Apprehend Your Mom Your Intense Love And Care
Mother's day in the United Arab Emirates comes after few weeks, so let her know that how much you love and gratitude her. Here we discuss some of the ways by which you can assure your mom the passion of your love and care:
The heap of delightful or delicious promotions and deals are entitled at mother's day, so tell your mum how much you love her and give her the best treatment with her favorite food and make this occasion a family event. The special deals in Dubai are offered in many restaurants like butcher steakhouse and grill, café society, egg expectation, goals, Koko bay, and many more
A mother's Day gift is a great surprise for your mom, and this gratitude can make your mom happy and fresh. Her favorite thing as an amazement gift can make her blissful or any luxury mum-cation.
Gifting a wonderful vacation to your mother as a surprise and spent a whole day with her and mark this day as a memorable day. Shopping malls and stylish designer boutiques visit or might be luscious parks dotted among its most a good entertainment for her.
No one can take place of a mother, so to show special obligation or gratefulness towards your super mom that deserves special pampering sometimes give a comforting trip which makes her a fresh and relaxed sensation. Change of place makes a person fresh and healthy so plan a relaxing holiday or a trip for her.
Send a bouquet with a combo of cake and some other gift that she likes most. Mothers are the nicest relation in the entire world and she deserves sometimes distinctive attention and care, so giving a bouquet of roses and flowers make her happy and its fragrance takes her in a soothing atmosphere.
In Abu Dhabi, the best way to revel mother's day is to share the whole day at Cove Beach Abu Dhabi, and many popular places like star 'N' Bars,  the Spa deals, the library bar, khalidiya Palace Rayhaan by Rotana.
In 1908 the first celebration of mother's day was performed when it is celebrated in the memory of great mothers who sacrifices their whole life to make their kid's life, it is started in the United States. It is not considered a traditional celebration. According to the lunar calendar mother day celebrations results. Few stories are also based on mother's day like tragic folklore legends.
In Islam, the mother's day concept is not prominent but Islam teaches that kids should priority to their mothers and having the above rank than their fathers. So must tribute and give special respect to moms.
---