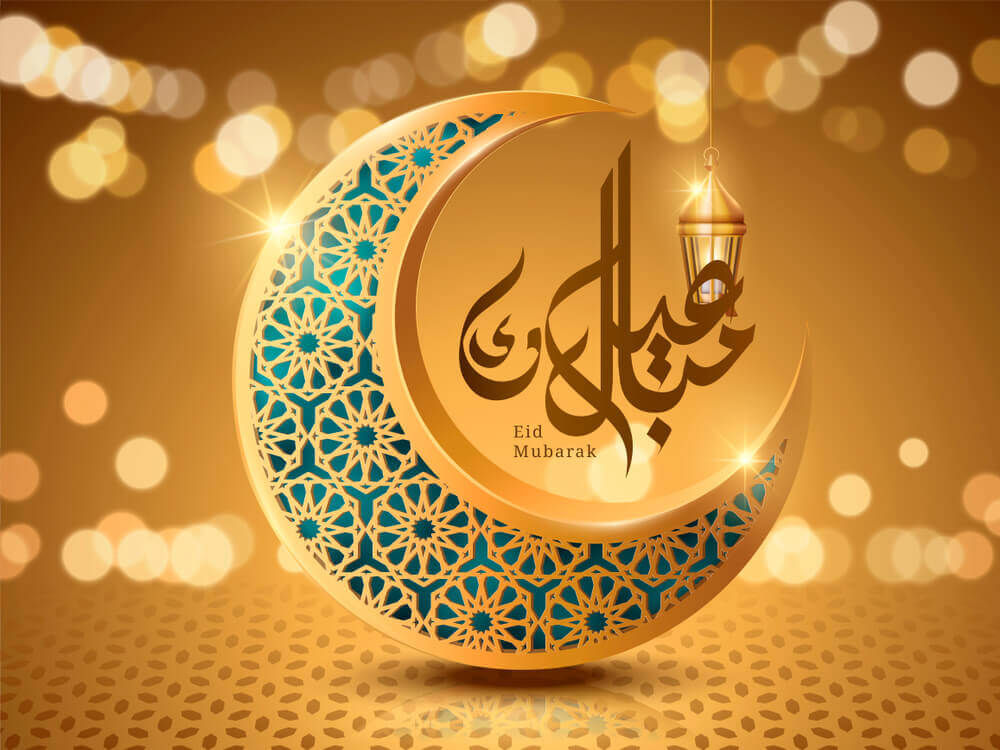 Eid is the most impressive festival celebrated by the Islamic community. All over the world, Muslims used the term Eid that is an Arabic word that means blessed festival or sacred fiesta. Eid is an occasion of total celebration that comes twice in a year, and both the time it is a public holiday for the general population, schools, offices, and businesses.
Eid al Fitr and Eid al Adha are the two beloved events in Muslim history. Eid al Fitr is celebrated on the first of Shawwal and mark at the end of Ramadan that is a month of prayers and fasting. Eid al Adha is the second most sacred festival of the Islamic community. This Eid s celebrated in remembrance of prophet Ibrahim's sacrifices when he works according to Allah's will.
Eid is the time of elation and blessings of Allah which he grants to the only Muslim community. In the Islamic religion, charity is the main thing that is highly emphasized by Allah for the poor and needy people, and in both the eids the main thing that is discerned is giving charity that is the fourth pillar of Islam.
Special EID Discounted Offers Visit Our Page:
EID Collection
Eid in Dubai
Eid is the event of joy and ecstasy and people in Dubai which has a large Muslim community celebrate Eid full of enthusiasm. Special eid prayer commences at Idgah. After the whole month of fasting, Allah has awarded Muslims three days of celebration that are for mercy, forgiveness, peace, and blessing.
People in Dubai decorated their homes and prepared special meals for all family members and friends. New clothes or new dresses are the priority of every Muslim. Might be eid festivities in Dubai may vary culturally depending on the region but the common thread in all the celebrations is kindness and generosity. The whole family members have a get-together or gather at particular houses after prayers. The day of eid brings special cheer for kids as when they collect money as a gift from their elders.
Special desserts and various types of sweets are prepared on this occupied day. Whole family members enjoy the delicious desserts and special sheer khurma that is made by milk, dry fruits, and dry milk and with dates.
As the people of Dubai who have a luxurious lifestyle and the people who are poor or needy both have internal happiness and enjoy the fun of eid with full of zeal.  
Eid Mubarak Greetings Card
Sharing greetings and wishes to their relations and family or friends is a most common mark of cheeriness. Eid al Fitr is the opportunity to thank Allah for granting limitless blessings and faith to complete the obligatory fast and Ramadan. The day of Eid to say Eid Mubarak to your beloved persons is quite satisfying that reflects the significance on this day.
Eid Al Fitr
As eid al Fitr accords at the end of Ramadan Mubarak and celebrated at the first three days of Islamic month Shawwal. This year in 2021 Eid al Fitr falls on 13 or 14 May by sighting the crescent moon. Therefore people are so enthusiastic about the Eid celebration. Indeed many people pay subsequent visits to their friends and relatives and wish everyone, Eid Mubarak.
Happy Eid Mubarak Wishes
The Muslim community from all over the world celebrate this day and it is a joyful and momentous event that the Muslims celebrate by all walks of life in Dubai. From the morning till night, the whole day is passed with different activities and expressly it is a jubilant day for kids. Here are some wishes and greetings that you can send or have for your family members and friends:
Eid is the day of happiness and cheers May Allah this Eid brings joys and prosperity for you and your whole family.
May heavenly pleasures and bliss fill your heart and your home with countless blessings?
On this day of inclinations Eid Mubarak to all my friends and family members.
Eid Mubarak! Allah showers his countless blessings upon you and your family loves you, my friend.
On this festive occasion May all your Wishes filled with loads of laughter and precious moments.
May your all moments on this day become memorable and pleasured?
Eid Mubarak my dearest and this Eid brings lots of happiness, spiritual wisdom, and divine guidance.
Eid Mubarak Wishes in Arabic
Eid Mubarak is an Arabic word and people wish each other with this remarkable word and it is the most common and simple way of wishing to all of your family relations and friends. This is the cultural tradition that is using for centuries and by our inclusive source of religion.
Eid Mubarak Wishes in English
The abundance of cards and wishing words are used for a long time but with the technology and rapid increase in science and the internet the exchange of cards and letters is lessened with time and people used to wish each other by sending messages and online gifts.
How to Wish Eid Mubarak?
Muslims from all over the world celebrate Eid in the same configuration but a little difference is observed in different communities. Eid in Dubai and its related emirates celebrated in the same pattern as on other estates. Like:
Muslims start their Eid day with a salat ul-fajr prayer, Muslims wake up early in the morning and performing salat ul-fair as one of the five daily prayers, and after that perform special obligatory Eid prayer.
With the breakfast, special sheer khurma served as a traditional breakfast.
To décor the houses, especially for eid as many family members, used to gather to each other homes, that's why homes especially lantern.
Variety of other meat or specific dishes prepared typically cooked with chicken, beef, fish, mutton, and other vegetables and spices.
Other than celebration charity or zakat is given to poor or needy people who can't be offered such expenses, with new clothes.
Arranged special dinners and Bar. B. Q at different spots and get together to enhance the family terms.
With the grace and elegance of Ramadan Eid al Fitr is the reward of Allah to Muslims. So must celebrate this day with full of zeal but must take care of poor or deserving people.
---