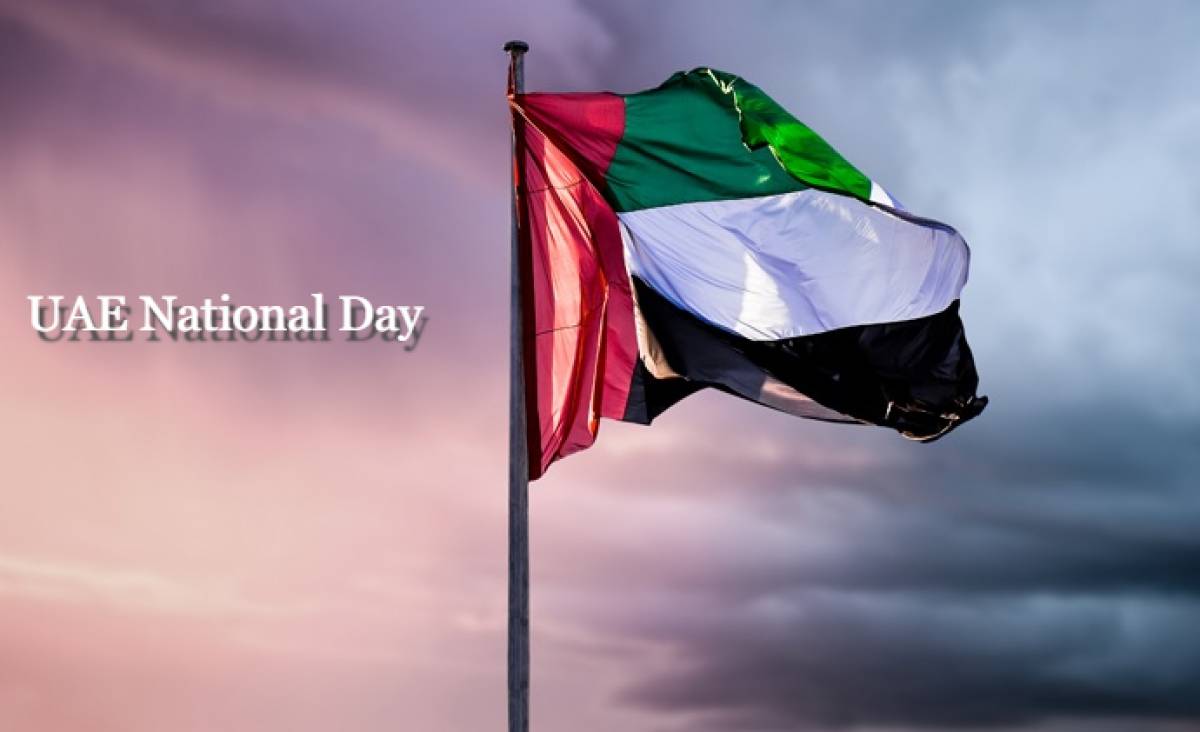 UAE National Day is celebrated on the 2nd of December of every year. This is the day when all the emirates united at the union house and form the United Arab Emirates in 1971 under the leadership of Sheikh Zayed bin Sultan Al Nahyan. He was also the first president of UAE. On this day, the celebration held all across the country on the UAE national day holiday.
What Is UAE National Day?
National day stands for the nationalization and its commemoration blot the nationhood of a state. It is just like the day of independence or a prominent date for a ruler or patron saint. Often the national day marks a public holiday it noticed that few countries have more than one national day. National day shows the dependence of a state that it has its own rules and regulation or known as a sovereign state.
UAE has the world recognition sovereign state and a most popular state; it is declared in 1968 and becomes a federal merger of the seven emirates in 1971. It is an annual survey that believed from 20 global countries UAE ranked the best state and the most desired country where people want to live. Dubai and Abu Dhabi are the two largest cities of UAE that depict millions of tourists each year come in Dubai it is a regional business hub in the world.
In 2020,  on second December,  Wednesday will be the 49th national day of UAE celebrated with full of laughter, high spirits, or merriments. 2020 famous because shaping life in UAE for the next 50 years and 2021 organizing for the country's golden jubilee celebrations.
History of United Arab Emirates National Day
In the eastern part of the Arabian Peninsula, a famous state UAE 'United Arab Emirates' appears on the map of the world. When the leader of the seven states that are Abu Dhabi, Sharjah, Ajman, Umm Al Quwain, Dubai, and Fujairah join on 2nd December 1971 as a federation and the seventh Ras al Khaimah united the federation also in 1972 0n 10th February. The constitution of Emirates federation official approved this union on 1st December and headed by Sheikh Zayed bin Sultan Al Nahyan he was the principal driving force at the back of the union of United Arab Emirates.
National Day UAE
On the national day of any country or state shows the spirit, courage, and pride, and their legacy lives through people that are living there. National day of UAE reflects happiness, progress, and prosperity as it is an important day that shows the union of seven emirates that have gathered as one.
National Day A Public Holiday In UAE
On this day public holiday is announced all over the country, and the celebrations and festivity start on 1st December that mostly extends up to 3rd December. The general residents in UAE get to have a day-off. Although the public places, malls, or restaurants for entertainment purposes open for general people.
What is the United Arab Emirates National Day?
On the United Arab Emirates national day that held on 2nd December, a great flag was raised in House of Union in a hostel building and the leaders or a head person of seven states together there and congregates each other and the whole nation for its strength and take other decision to make their state more powerful and unique or for its best survival. The national day represents when a country consisting of seven Emirates became one.
What Year Was National Day Of The UAE?
1971 was known as the year of UAE in the world's map, six of the seven emirates united and was established on December 2nd as a federation. This year marks UAE's formal nationalization and before 1971 UAE was acknowledged as the Trucial States.
Flag of UAE
The flag is a symbol that shows its establishment or independence. UAE flag symbolizes the country's greatness or its unity and its raising ceremony represents the efforts of the founding fathers, and this opportunity realizes the people of its ancestor's sacrifices.
Celebration, Gala Or Activities On UAE National Day
Over, all of the seven Emirates ready or is prepared to celebrate the UAE national day with full of enthusiasm or everyone passionate to celebrate that day. Doubtlessly every nation either it is a state or any of an independent country wants to celebrate its national day full of zeal and passion just to memorize the sacrifices of their forefathers that how they struggle to attain nationhood or determined at that day and will keep their country safe from any enemy. 
Almost everybody knows that Abu Dhabi is the capital of UAE so mostly celebrations or festivity occur at that place or great fireworks or lighting seen in that state. All seven states participate in the ceremony and the event of flag raising in House of the union also celebrated full of ardor.
Here little famous traditional performances noticed in seven states that are:
Dazzling and vivid fireworks displays that are truly tremendous and so high that to watch light up the sky. All the fireworks will end with a grand display to enjoy this ceremony people from the whole world come to see that.
At the Zayed sports city stadium, a special event featured and gives the live recital with the special soundtrack, and a ticket to join this place also issue before time, so it managed easily. All will leave visual effects and immersive audio to its viewers.
The best-regarded mall the Yas Mall which is the widely famous mall of Abu Dhabi will display roaming entertainment and Ayala dancers or music played and they also show their traditional culture where guests enjoy the coffee and dates that a mall offered.
Why Do We Celebrate National Day
A question why we celebrate our national days and the answer is quite simple to enhance the sympathies and adore with the country because it is our protection too. We celebrate a national day that every kid of the nation knows how their ancestors sacrifice and got the country where the people live their lives with their own will, culture, religion, or freedom. It's our heritage that reflects the culture people come to know its history or background and every person's love and care for their nation also rise.
So the UAE national day in this way memorizes the people its country and its survival importance or significance.
What Is Our Role In Your Celebrations
Double up your celebration with flowers and cake and also with different gifts. When you celebrate your loving moments and events like this will make your relations healthy. Cake and flowers are not too worthy, but they make your relationship more worthy than everything. So, we Arabian Petals are here for your desire, and for solving your problem for flowers and cake delivery on the United Arab Emirates national day, or different events like this.
---